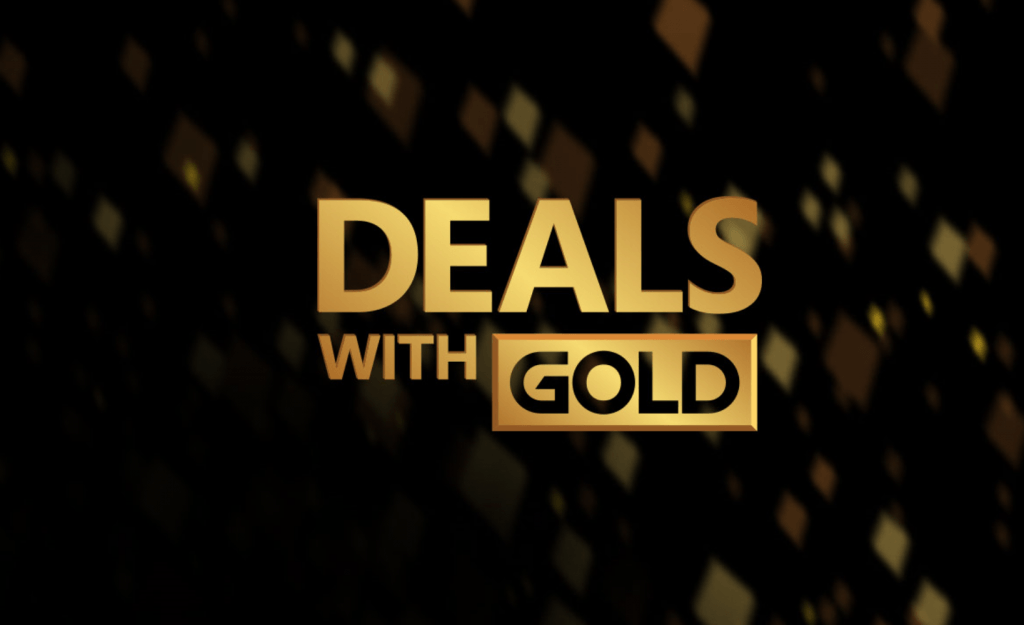 Woche um Woche werden in den Deals with Gold verschiedene Games vergünstigt angeboten. Die Rabatte, welche ihr dort erhaltet sind, ebenso wie die Games with Gold, nur für Besitzer einer Xbox Live Gold-Mitgliedschaft verfügbar. Neben den Deals with Gold gibt es auch den Spotlight Sale, welcher kein Abonnement benötigt und somit jeder Nutzer sparen kann. Gelegentlich gibt es auch unterschiedliche Franchise Sales, Publisher Sales oder Sales zu gewissen Feiertagen, im Laufe des Jahres. Bekanntgegeben werden die Rabattaktionen im Rahmen der Deals with Gold auf Larry Hrybs Blog "Major Nelson" jede Woche.
Unter den darin enthaltenen Xbox One-Games befinden sich häufig auch Xbox Play Anywhere-Titel, Xbox One X Enhanced-Games oder Spiele aus dem Game Pass. In dieser Woche erhaltet ihr Aktionspreise auf Spiele und digitale Inhalte wie GTA V, HITMAN 2 und Monster Energy Supercross.
Ebenfalls gibt es in dieser Woche den Spotlight Sale mit Angeboten für EA SPORTS NHL 19 und Mutant Football League.
Hinzukommt diese Woche noch der Tom Clancy's Franchise Sale mit Angeboten für sämtliche Xbox One Tom Clancy's-Titel.
Deals with Gold
1979 Revolution: Black Friday 11,99 € 8,03 €
Brawlout | Xbox One X Enhanced:
Call of Cthulhu 54,99 € 36,84 € | Xbox One X Enhanced
Call of Duty: Black Ops 4 | Xbox One X Enhanced:
Demon's Crystals 4,99 € 2,49 €
DUCATI – 90th Anniversary 19,99 € 5,00 €
Ghostbusters 49,99 € 10,00 €
GTA V:
HITMAN 2 | Xbox One X Enhanced:
Hunter's Legacy 6,99 € 3,49 €
Lichtspeer: Double Speer Edition 9,99 € 6,99 € | Xbox Play Anywhere
Maize 19,99 € 3,99 €
Masters of Anima 19,99 € 5,00 € | Xbox One X Enhanced
Metro 2033 Redux 19,99 € 5,00 € | Xbox Game Pass
Monster Energy Supercross | Xbox One X Enhanced:
MXGP2 19,99 € 8,00 €
Override: Mech City Brawl | Xbox One X Enhanced:
Shiness: The Lightning Kingdom 29,99 € 7,50 €
Sky Force Anniversary 9,99 € 2,99 €
STEEP | Xbox One X Enhanced:
Subterrain 16,99 € 5,09 €
The Long Dark 24,99 € 16,74 € | Xbox Play Anywhere
Use Your Words 14,99 € 7,49 €
Spotlight Sale
8-Bit Armies 29,99 € 19,49 €
Adam's Venture: Origins 29,99 € 7,50 €
AereA 29,99 € 7,50 €
Defiance 2050:
Defunct 14,99 € 3,74 € | Xbox Play Anywhere
EA SPORTS NHL 19 | EA Access, Xbox One X Enhanced:
Elea – Episode 1 12,99 € 7,79 € | Xbox One X Enhanced
Fearful Symmetry & the Cursed Prince 9,99 € 2,49 € | Xbox Play Anywhere
HAWKEN – Starter Pack 7,99 € 1,20 €
Iron Wings 16,99 € 8,49 €
Mutant Football League:
Paladins – Champions-Paket 29,99 € 15,00 € | Xbox One X Enhanced
Real Farm 39,99 € 8,00 € | Xbox One X Enhanced
Reus 14,99 € 3,75 €
Rocket League | Xbox Game Pass, Xbox One X Enhanced:
SHINY 14,99 € 3,74 €
Spacelords | Xbox Play Anywhere:
STEEP | Xbox One X Enhanced:
The Culling:
Wuppo 19,99 € 5,00 €
Tom Clancy's Franchise Sale
---
Quelle: Major Nelson | Enthält Partnerlinks