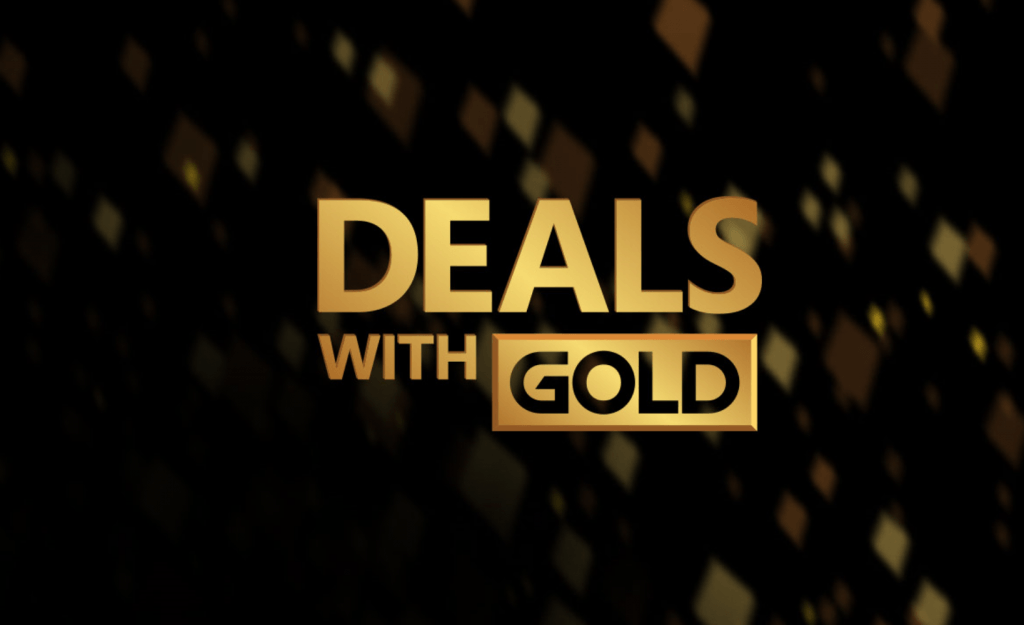 Woche um Woche werden in den Deals with Gold verschiedene Games vergünstigt angeboten. Die Rabatte, welche ihr dort erhaltet sind, ebenso wie die Games with Gold, nur für Besitzer einer Xbox Live Gold-Mitgliedschaft verfügbar. Neben den Deals with Gold gibt es auch den Spotlight Sale, welcher kein Abonnement benötigt und somit jeder Nutzer sparen kann. Gelegentlich gibt es auch unterschiedliche Franchise Sales, Publisher Sales oder Sales zu gewissen Feiertagen, im Laufe des Jahres. Bekanntgegeben werden die Rabattaktionen im Rahmen der Deals with Gold auf Larry Hrybs Blog "Major Nelson" jede Woche.
Unter den darin enthaltenen Xbox One-Games befinden sich häufig auch Xbox Play Anywhere-Titel, Xbox One X Enhanced-Games oder Spiele aus dem Game Pass. In dieser Woche erhaltet ihr in den Deals with Gold Aktionspreise auf Spiele und digitale Inhalte wie Forza Horizon und Forza Motorsport, GTA V und Halo Wars 2.
Ebenfalls gibt es in dieser Woche den Spotlight Sale mit Angeboten für Darksiders 3 und HITMAN 2.
Hinzukommt diese Woche der Ubisoft Publisher Sale mit Angeboten für Assassin's Creed-Spiele, Tom Clancy's-Titel und vielen weiteren.
Deals with Gold
BLACKHOLE: Complete Edition 14,99 € 4,94 €
BUTCHER 9,99 € 3,99 €
Crash Bandicoot N. Sane Trilogy 39,99 € 25,99 € | Xbox One X Enhanced
Fishing Sim World:
Forza Horizon 3 | Xbox Play Anywhere, Xbox One X Enhanced:
Forza Horizon 4 | Xbox Play Anywhere, Xbox Game Pass, Xbox One X Enhanced:
Forza Motorsport 6:
GTA V:
Halo Wars: Definitive Edition 19,99 € 10,00 € | Xbox Game Pass, Xbox Play Anywhere
Halo Wars 2 | Xbox Play Anywhere, Xbox One X Enhanced:
Hand of Fate 2 29,99 € 22,49 € | Xbox One X Enhanced
Hotel Transylvania 3 Monster Über Bord 39,99 € 12,00 €
Landwirtschafts-Simulator 17 | Xbox One X Enhanced:
Morphite 14,99 € 7,49 € | Xbox One X Enhanced
Need for Speed 29,99 € 5,00 € | EA Access
Need for Speed Rivals 19,99 € 5,00 € | EA Access
Need for Speed Ultimate Bundle 99,99 € 33,00 €
Planet of the Eyes 9,99 € 2,49 €
Redout: Lightspeed Edition 39,99 € 11,99 € | Xbox One X Enhanced
RIDE 3 | Xbox One X Enhanced:
Sigi – Ein Furz für Melusina 4,99 € 3,49 € | Xbox One X Enhanced
Spyro Reignited Trilogy 39,99 € 29,99 €
Spyro & Crash Remastered Bundle 69,99 € 45,49 €
The Mooseman 6,99 € 4,54 € | Xbox One X Enhanced
Thumper 19,99 € 7,99 € | Xbox One X Enhanced
Spotlight Sale
Ubisoft Publisher Sale
Assassin's Creed Chronicles:
Assassin's Creed IV Black Flag:
Assassin's Creed Odyssey | Xbox One X Enhanced:
Assassin's Creed Origins | Xbox One X Enhanced:
Assassin's Creed Rogue Remastered 29,99 € 15,00 € | Xbox One X Enhanced
Assassin's Creed Syndicate:
Assassin's Creed The Ezio Collection 49,99 € 10,00 €
Assassin's Creed Triple Pack: Black Flag, Unity, Syndicate 79,99 € 26,40 €
Assassin's Creed Unity:
Child of Light 14,99 € 4,50 €
Far Cry 3 Classic Edition 29,99 € 15,00 € | Xbox One X Enhanced
Far Cry 4:
Far Cry 5 | Xbox One X Enhanced:
Far Cry 5 & Far Cry New Dawn Bundle | Xbox One X Enhanced:
Far Cry Primal:
FLOTTENMANÖVER 14,99 € 6,00 €
FOR HONOR | Xbox One X Enhanced:
Hasbro Family Fun Pack – Super Edition 59,99 € 24,00 €
Hungry Shark World 9,99 € 5,00 €
Just Dance 2019 59,99 € 35,99 €
MONOPOLY PLUS 14,99 € 4,50 €
Rayman Legends 29,99 € 7,50 €
RISIKO 14,99 € 6,00 €
South Park – Die rektakuläre Zerreißprobe:
Starlink: Battle for Atlas | Xbox One X Enhanced:
STEEP | Xbox One X Enhanced:
The Crew:
The Crew 2 | Xbox One X Enhanced:
Tom Clancy's Ghost Recon Wildlands | Xbox One X Enhanced:
Tom Clancy's The Division | Xbox Game Pass, Xbox One X Enhanced:
Trackmania Turbo 29,99 € 7,50 €
Transference 24,99 € 14,99 €
Trials of the Blood Dragon & Trials Fusion Awesome Max Edition 44,99 € 14,85 €
TRIVIAL PURSUIT LIVE! 14,99 € 6,00 €
UNO 9,99 € 5,00 €
Valiant Hearts: The Great War 14,99 € 4,50 € | Xbox Game Pass
Watch Dogs Complete Edition 49,99 € 15,00 €
Watch Dogs 2:
---
Quelle: Major Nelson | Enthält Partnerlinks