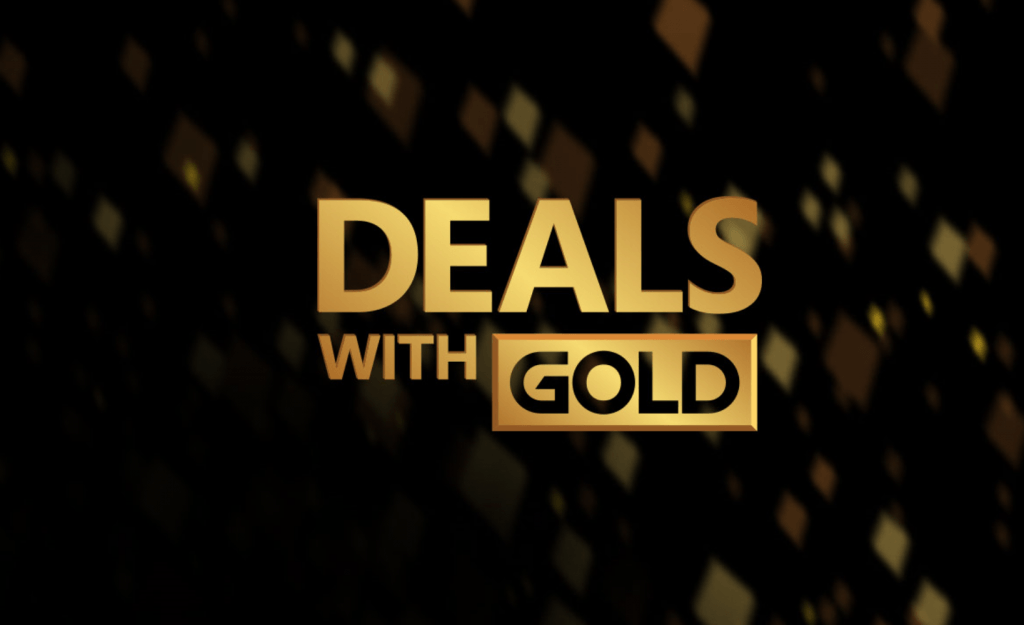 Woche um Woche werden in den Deals with Gold verschiedene Games vergünstigt angeboten. Die Rabatte, welche ihr dort erhaltet sind, ebenso wie die Games with Gold, nur für Besitzer einer Xbox Live Gold-Mitgliedschaft verfügbar. Neben den Deals with Gold gibt es auch den Spotlight Sale, welcher kein Abonnement benötigt und somit jeder Nutzer sparen kann. Gelegentlich gibt es auch unterschiedliche Franchise Sales, Publisher Sales oder Sales zu gewissen Feiertagen, im Laufe des Jahres. Bekanntgegeben werden die Rabattaktionen im Rahmen der Deals with Gold auf Larry Hrybs Blog "Major Nelson" jede Woche.
Unter den darin enthaltenen Xbox One-Games befinden sich häufig auch Xbox Play Anywhere-Titel, Xbox One X Enhanced-Games oder Spiele aus dem Game Pass. In dieser Woche erhaltet ihr in den Deals with Gold Aktionspreise auf Spiele und digitale Inhalte wie Fallout 76, NBA 2K19 und WRC-Rennspiele.
Ebenfalls gibt es in dieser Woche den Spotlight Sale mit Angeboten für EA SPORTS-Spiele, Mass Effect: Andromeda und Unravel.
Hinzukommt diese Woche der Deep Silver Publisher Sale mit Angeboten für Homefront: Revolution und Titel der Metro-Reihe.
Deals with Gold
Spotlight Sale
Battlefield 1 | EA Access, Xbox One X Enhanced:
Battlefield 4 | EA Access:
Battlefield V | EA Access, Xbox One X Enhanced:
Battlefield Hardline Ultimate Edition 39,99 € 10,00 € | EA Access
Battlefield World War Bundle 99,99 € 50,00 € | Xbox One X Enhanced
Bomber Crew | Xbox Game Pass, Xbox One X Enhanced:
Burnout Paradise Remastered 19,99 € 5,00 € | EA Access, Xbox One X Enhanced
Candleman Definitive Edition 11,99 € 7,79 €
Cast of the Seven Godsends – Redux 6,99 € 1,39 €
Dragon Age: Inquisition:
EA SPORTS 19-Bundle 124,99 € 62,50 € | Xbox One X Enhanced
EA SPORTS NHL 19 | EA Access, Xbox One X Enhanced:
EA SPORTS UFC 3 | EA Access, Xbox One X Enhanced:
Fe 19,99 € 5,00 € | EA Access, Xbox One X Enhanced
FIFA 19 | Xbox One X Enhanced:
FIFA 19 & NHL 19 Bundle 89,99 € 36,00 € | Xbox One X Enhanced
FIFA The Journey-Trilogie 79,99 € 24,00 €
M.A.C.E. Space Shooter 4,99 € 3,49 €
Madden NFL 19 | EA Access, Xbox One X Enhanced:
Madden NFL 19 – FIFA 19 Bundle 89,99 € 36,00 € | EA Access, Xbox One X Enhanced
Mass Effect: Andromeda:
NBA LIVE 19 | EA Access, Xbox One X Enhanced:
Need for Speed Payback | EA Access, Xbox One X Enhanced:
Spencer 6,99 € 4,89 €
STAR WARS Battlefront II | EA Access, Xbox One X Enhanced:
Sublevel Zero Redux 19,99 € 4,99 €
The BioWare-Bundle 59,99 € 15,00 €
The Bridge 9,99 € 2,99 €
The Long Reach 14,99 € 4,49 €
The Sims 4 | EA Access:
Titanfall 2: Ultimate Edition 29,99 € 7,50 € | EA Access, Xbox One X Enhanced
Tumblestone 19,99 € 5,99 €
Unravel Two 19,99 € 6,00 € | EA Access, Xbox One X Enhanced
Unravel Yarny Bundle 29,99 € 9,00 €
Deep Silver Publisher Sale
Agents of Mayhem | Xbox Game Pass, Xbox One X Enhanced:
Agony 39,99 € 20,00 €
DAKAR 18 59,99 € 35,99 €
Dead Island Retro Revenge 4,99 € 1,25 €
Deadlight: Director's Cut 14,99 € 3,00 €
Dreamfall Chapters 19,99 € 6,00 €
Homefront: The Revolution | Xbox Game Pass, Xbox One X Enhanced:
Illusion: A Tale Of The Mind 19,99 € 10,00 €
Kingdom Come: Deliverance 59,99 € 30,00 € | Xbox One X Enhanced
Kona 14,99 € 6,00 €
Metro 2033 Redux 19,99 € 5,00 € | Xbox Game Pass
Metro: Last Light Redux 19,99 € 5,00 € | Xbox Game Pass
Metro Redux Bundle 29,99 € 7,50 €
Mighty No. 9 19,99 € 4,00 €
Saints Row IV: Re-Elected 19,99 € 5,00 € | Xbox Game Pass
Saints Row: Gat out of Hell 14,99 € 3,75 €
This War of Mine: The Little Ones 19,99 € 5,00 €
---
Quelle: Major Nelson | Enthält Partnerlinks